Canyonside Christian School
Let no one despise you for your youth, but set the believers an example in speech, in conduct, in love, in faith, in purity.
1 Tim 4:14
---
---
Read Our Weekly Newsletter
A School That Shares Jesus With Students
Parents want their children to receive an exceptional education that prepares them for higher levels of education! Many parents also want a school where their child has the opportunity to develop their mind, body and spirit, and that will come alongside them and help disciple their children.
At Canyonside Christian School, we share Jesus' story with students and encourage children to develop a heart that loves Jesus. CCS helps students develop Christian values that contribute to a happy and creative life! We offer an excellent education, model Christian values, and teach that truth can be known.
Register Online 2023-2024
A Creative and Loving Academic Environment
The staff and leadership at Canyonside Christian School understand the challenge of raising and educating children in a culture that doesn't always honor the Lord.
Canyonside Christian School has been offering quality Christian education in the Magic Valley for over three decades. For 30 years, we have been providing a creative and loving academic environment where students can grow socially, emotionally, physically, academically, and spiritually.
---
Read Our Weekly Newsletter
What Parents Love About CCS
---
Great Opportunities for Family Involvement
---
Including fundraisers like the Jog-a-thon
Before & After School Programs
---
Worship, choir, sports and more
Exceptional Academic Environment
---
From Preschool (3-4 years old) through 6th grade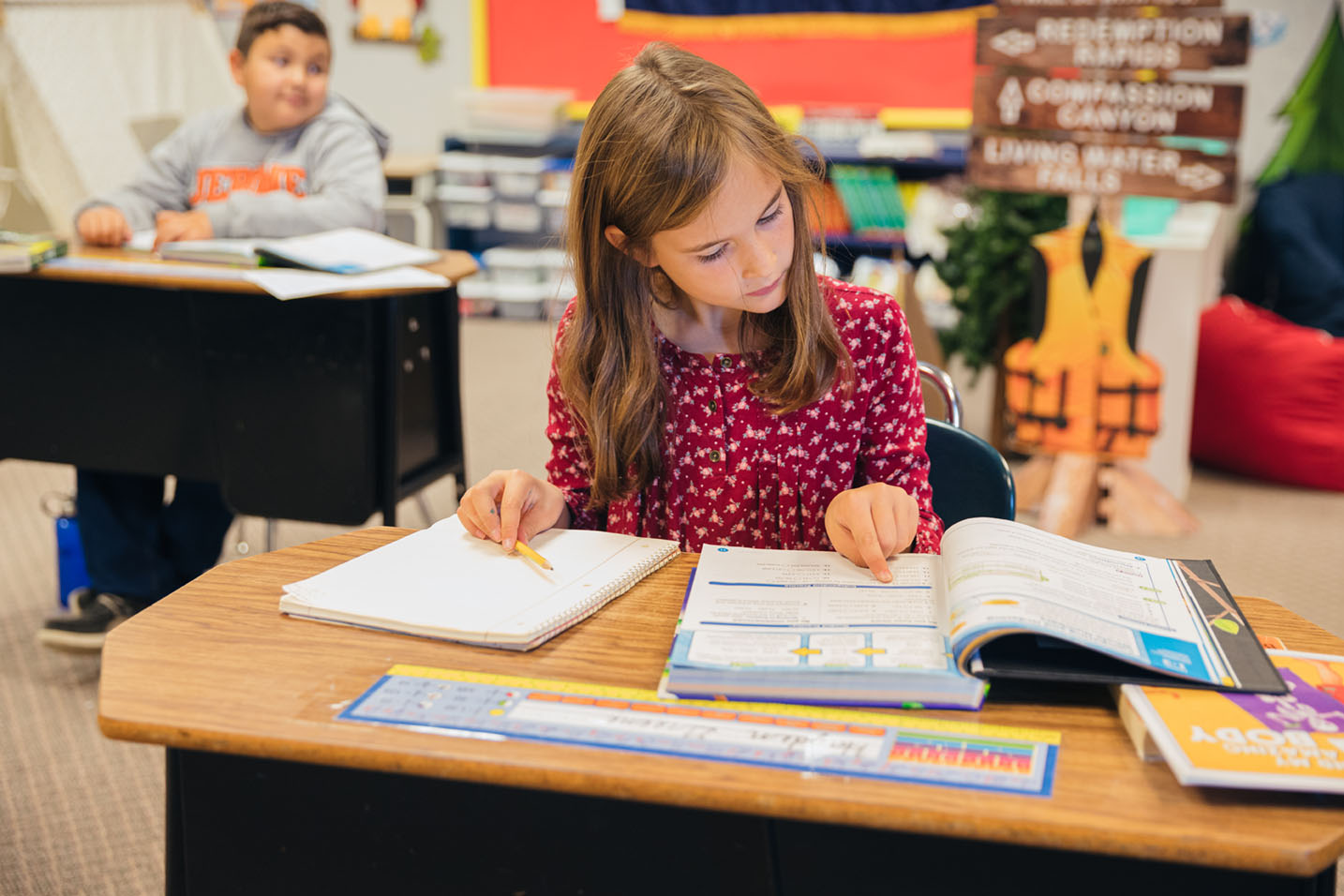 Students Test Well On Annual Exams
---
Excellent scores on IRI's and MAP testing
Outstanding Christian Environment
---
Low student/teacher ratios
Special Extracurricular Opportunities
---
Character Parade and Entrepreneur Day
Coordination with Local Community Programs
---
The Jerome Recreation District and local homeschool programs
Join the Canyonside Christian School Family
Come visit our school and take a tour.

Enroll your child.

Watch your child excel in a loving and hope-filled school.
Children won't arrive at the end of their 6th grade year and have no hope or optimism for their future. Rather, their faith in the Lord will be strengthened, they will be excited about their future, and they will be prepared to excel academically in their future educational opportunities.
---
Read Our Weekly Newsletter